Linux Mint 9 has some cool new features for the menu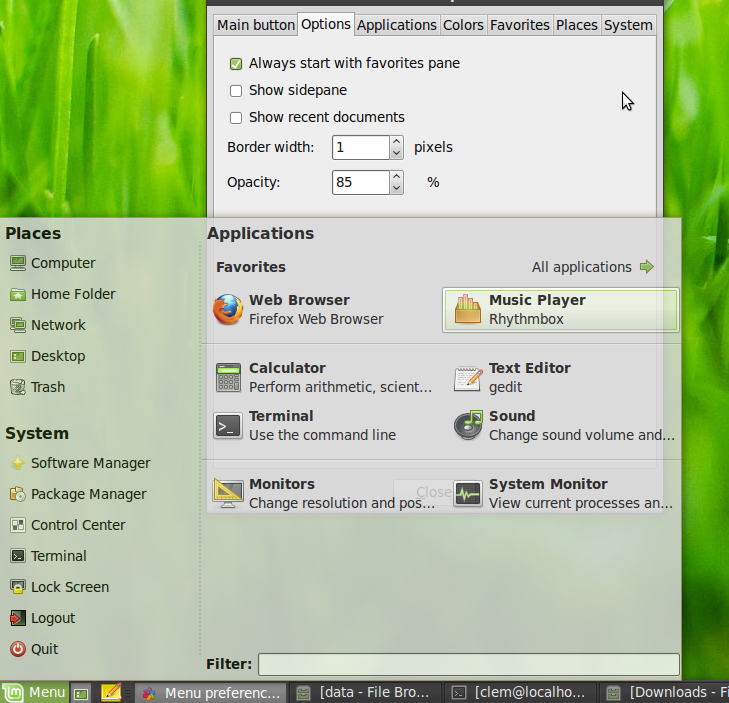 You can now edit items directly from the menu. If you want to change the name, the icon, the description or even the command for a particular application, just right-click on it and select "Edit Properties".
If your graphics card allows it (you need compositing for this to work), you can change the transparency of the menu. Go in the preferences, select the "Options" tab and change the percentage of opacity.
There are two new context menu item to let you easily add shortcuts to the panel or the desktop.
An option which you can enabled to "always start with the favourites".